Year 4 - Blog 2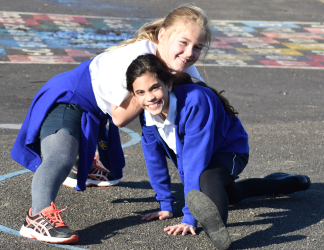 Following our trip to Sulgrave Manor, Year 4 have been enjoying learning about the Tudors this term. The children have really engaged in this topic and have produced some excellent newspaper articles and poetry about the Tudor monarchs.
In Art, the children produced beautiful Tudor Roses and painted some impressive Tudor portraits.
Another highlight has been making electrical circuits in Science. Both classes were excited when they managed to make the bulbs light up and the buzzers to buzz. We made posters about the dangers of electricity and enjoyed sharing this important information with Year 1. The children have also been using their knowledge of how circuits work to create light up Christmas cards in design and technology lessons.
In PE, the children have been working on their gymnastic skills to create some amazing sequences and routines.
The children have had lots of fun creating some incredible Christmas arts and crafts, even entering some pieces into competitions! We've also enjoyed singing Christmas songs in preparation for our school carol service and the exciting BBC Radio Oxford recording visit.