Year 1 - Blog 1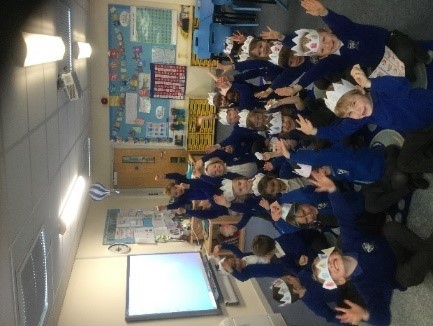 Year One Blog – Term 2 - December 2020
We have all enjoyed another busy and fun term in Year 1! The children have made lots of progress and have thrown themselves wholeheartedly into all of the topics and areas of learning that we have covered.
To kick off the term we led with a topic on Bonfire Night and The Gunpowder Plot. The children created information posters on Firework Safety, scrap-modelled some wonderful rockets in Design & Technology, and wowed us with Firework dance sequences in PE! We had lots of fun writing and performing fireworks songs and poetry as part of Maths Week to explain addition and subtraction. We also sequenced and performed The Gunpowder Plot, and the children enjoyed playing the different roles and understanding why we celebrate Bonfire Night on 5th November.
This term in Maths, the children have learnt the concepts of Greater Than, Equal to, Less Than, and how to use Numberlines for addition and subtraction. We have really enjoyed getting stuck into practical Maths, both inside and outdoors!
In Science this term the children have been finding out more about different types of animals and how they live. We really enjoyed getting creative and designing and building our own animal habitats!
In English, we have focused on the classic storybook 'Peace at Last' and the children have produced some superb written work, as well as acting out the story. We also wrote some fantastic letters to the Jolly Christmas Postman!
One of the highlights of the term was the Wow Writing Week when the children were tasked with solving 'The Case of The Missing Star'! They became super-sleuths and enjoyed hunting for clues, piecing together the evidence, and proving to be expert detectives! They were inspired to produce some great written work across the week and we have decided that we will forgive Mrs Rolfe, as she took the star to make it even more sparkly and special for the benefit of the whole school!
In PSHE and RE we have been talking about valuing difference, being kind and showing respect. We have also learnt about the Nativity story, and all of the children practiced and performed a Nativity show to share with families and the school community. We were proud of how hard everyone tried and the level of enthusiasm that all of the children put into the performance. Well done to all our brilliant Year 1 superstars!