Governors
The Governing Body supports the Headteacher and staff by positively promoting the work of the school, celebrating its achievements and working to ensure the best outcomes for our pupils. The Governing Body also acts as a 'critical friend' to the Headteacher by gathering views, asking questions and monitoring the performance of the school. All of our governors also act as a link between the Governing Body and the subject leaders within the school.
Governors Annual Report 2016-17
Governors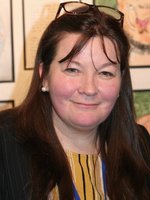 Annette Mashru
Headteacher
Annette has been working at St Andrew's since September 2002. Previous roles include SENCo, Literacy Leader and Deputy Headteacher. In September 2017 Annette took up the post as Headteacher. "Being part of St Andrew's CE Primary School is exciting and very rewarding. I work with an incredibly hard working and dedicated team. As a 'restless school' we are always looking for ways to inspire the children and advance their learning. The Governing Body acts as the school's 'critical friend' and their wide set of skills and experiences are essential to the school's vision. With everyone sharing the same goal, we are a cohesive and successful team."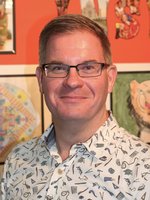 Seb Hearmon
Chair of Governors
Contact address: St Andrew's Church of England Primary School, Chinnor, OX39 4PU
Seb has been chair of governors since 2018, having elected to the team as a Parent Governor in 2015. He became a Local Authority Governor in 2019, ensuring the views and interests of Oxfordshire County Council are represented at the school. Seb is also a member of the Resources Committee, and is the Governor with responsibility for Personal, Social, Citizenship and Health Education and for Health and Safety at the school, working with Mrs Mashru, the headteacher and Mrs Morgan. Seb's son joined the school in 2015. In his professional life Seb is a change and communications professional, and he is also a life saver at the community swimming pool.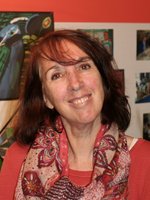 Lauretta Milligan
Vice Chair of Governors
Lauretta is a Diocesan Foundation Governor. Her appointment was recommended firstly by the Rector of St Andrew's Church and secondly confirmed by the Oxford Diocesan Board of Education to that position in 2011. She is currently serving her third stint of a four year appointment. As a Church of England School, she works to maintain the strong links with St Andrew's Church and the school's Christian character. Lauretta is the Chair of the Teaching and Learning Committee. She is also the Governor with responsibility for Art, Collective Worship, SEN Inclusion and Support, Outdoor Learning and Safeguarding at the school, working with Mrs Mashru, the Headteacher, and the staff. Lauretta also maintains the Vegetable Patch with the KS2 children. Her interests are gardening and art.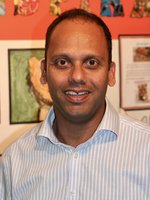 Vineeth Purushothaman
Parent Governor
Vineeth is a Parent Governor and was elected by the parents of the school to that position in 2015. Vineeth is a member of the Teaching & Learning Committee. Vineeth is the Governor with responsibility for Design & Technology and working closely with Mrs. Megan Radbourne for Modern Foreign Languages at the school. Vineeth has two children at the school, and in his professional life he is a hospitality consultant with a keen interest in change management and use of technology.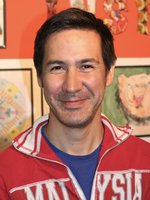 Mark Oliver
Parent Governor
Mark was elected as a parent-governor in 2016. He a member of the Teaching and Learning Committee and has responsibility for working with the teachers responsible for History and Geography. Mark has two children (Mila and Orly) at the school in Year 3 and Year 1. He is also an ex-pupil of St Andrews himself and is glad his children seem to be enjoying themselves at school as much as he did! Mark is a lawyer, with a particular focus on infrastructure.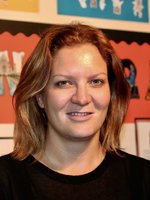 Anna Edwards
Vice Chair of Governors
Anna is a parent governor who joined the governing body in 2016. Anna is the Chair of the Resources committee, and is the link governor for Maths (liaising with Mr Nixon) and science (liaising with Miss Stott) - two subjects very close to her heart having studied both. Anna works for a pharmaceutical company in international strategic marketing for a range of cosmetic brands, which means she frequently travels overseas, experiencing different cultures and working styles. She also has three young children, Sadie who joined St Andrew's in 2015, and twins Tabby and Jasper who joined in 2017. Other interests include good food, travel and photography.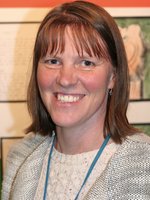 Jo Wootton
Co-Opted Governor
Jo has been a primary school Bursar for 7 years and has worked at St Andrew's since January 2016. She has recently completed the Certificate in School Business Management. Jo is a member of the Resources Committee providing valuable knowledge of school funding and financing. Having had two children pass through the school, Jo is committed to it's Christian ethos and the success of all the pupils. Outside of school, she is an active member of the Chinnor Community Church helping with the youth work, and sits on the committee of Chinnor Community Swimming Pool.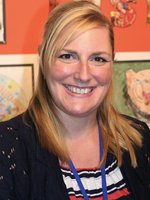 Bex Stott
Deputy Headteacher
Bex joined St Andrew's in September 2017 as Year 6 teacher, Literacy Leader, RE Leader and Deputy Headteacher. Having built her foundations as a student teacher many years ago at St Andrew's CE School, she is thrilled by the opportunity to be part of the school again as it continues to flourish. Excited by the obvious enthusiasm of the children towards their learning, and by the warm, friendly ethos of the school, Bex's primary focus is on Teaching and Learning.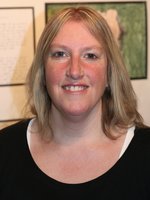 Suzanne Hollick
Foundation Governor
Suzanne is a Diocesan Foundation Governor currently serving a second stint of a four year appointment. As a Foundation Governor her role is to maintain the strong links with St Andrew's church and the school. Suzanne is on the Teaching & Learning Committee and also the governor responsible for Foundation Stage and is also involved with SASA.
Varinder Hartnett
Varinder has been working as a clerk for Oxfordshire County Council for over two years, as well as having several direct contracts with schools in Buckinghamshire. Prior to working as a clerk, she worked in education and with Looked After Children in care and youth work, and as an exam invigilator in secondary schools. She has had many years' experience in both private and public sector working in senior administration and PA roles. Now semi-retired Varinder enjoys being a grandma to two grandchildren, as well as helping her family run an events management company. "I have recently taken on the post of clerk to St Andrew's School. I look forward to working with a very enthusiastic and forward thinking committed team of Governors, whose priority at the heart of everything they do is to improve education and wellbeing for all the children equally. Education and improving outcomes for all children has always been close to my heart as I raised five children, who have now all gone through university education."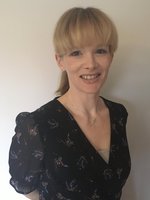 Rachel Reynolds
Rachel joined as Parent Governor in November 2018, after her son joined the school in Reception that same year. She also sits on the Resources Committee and is the Governor with responsibility for Wrap Around Care, School Council and the C&IRB (Copper Class in the Base). Rachel is a full time mum to her two children, and previously worked as a Wills and Probate Solicitor in Aylesbury.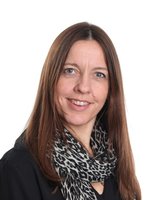 Jacqueline Thomas
Jacqueline is a Co-opted Governor appointed at the end of 2018. She is a member of the resources committee and, in addition, has responsibility for International Links and Computing /IT. Jacqueline also prepares any applications for fundraising – so if you are aware of any funding opportunities please send them through. Jacqueline has twins at St. Andrews who joined the school in 2016. In her professional life Jacqueline is a Project Manager, currently managing projects to deliver sustainable packaging solutions.
Governor's Code of Conduct
Governor Pecuniary Interest 1819