MFL at St Andrew's
At St Andrew's school, the children are fortunate enough to learn both French and Spanish on their journey through the school.
In Key Stage 1 and Foundation Stage, the children learn French and the lessons are based entirely on speaking and listening skills. We sing a lot of songs and rhymes. Vocabulary is consolidated through games.
In Key Stage 2 the children learn Spanish. Languages are a compulsory part of the key stage 2 National Curriculum and therefore all 4 skill areas are covered (speaking, listening, reading and writing). The children are regularly monitored for progress and the results form part of their end of year report to parents.
---
To celebrate the European Day of Languages, Keystage 1 have learnt 'All aboard', a song in 4 languages: French, Spanish, Italian and German!
---
We also love playing the box game -Which animal is in the box? C'est quel animal?
---
In year 2, one of the songs we've been learning is 'Les poissons' by Alain le lait'.
---
In year 1, one of the songs we've been learning is the French song "Meunier tu dors, ton moulin va trop vite!"
---
Related Blog Posts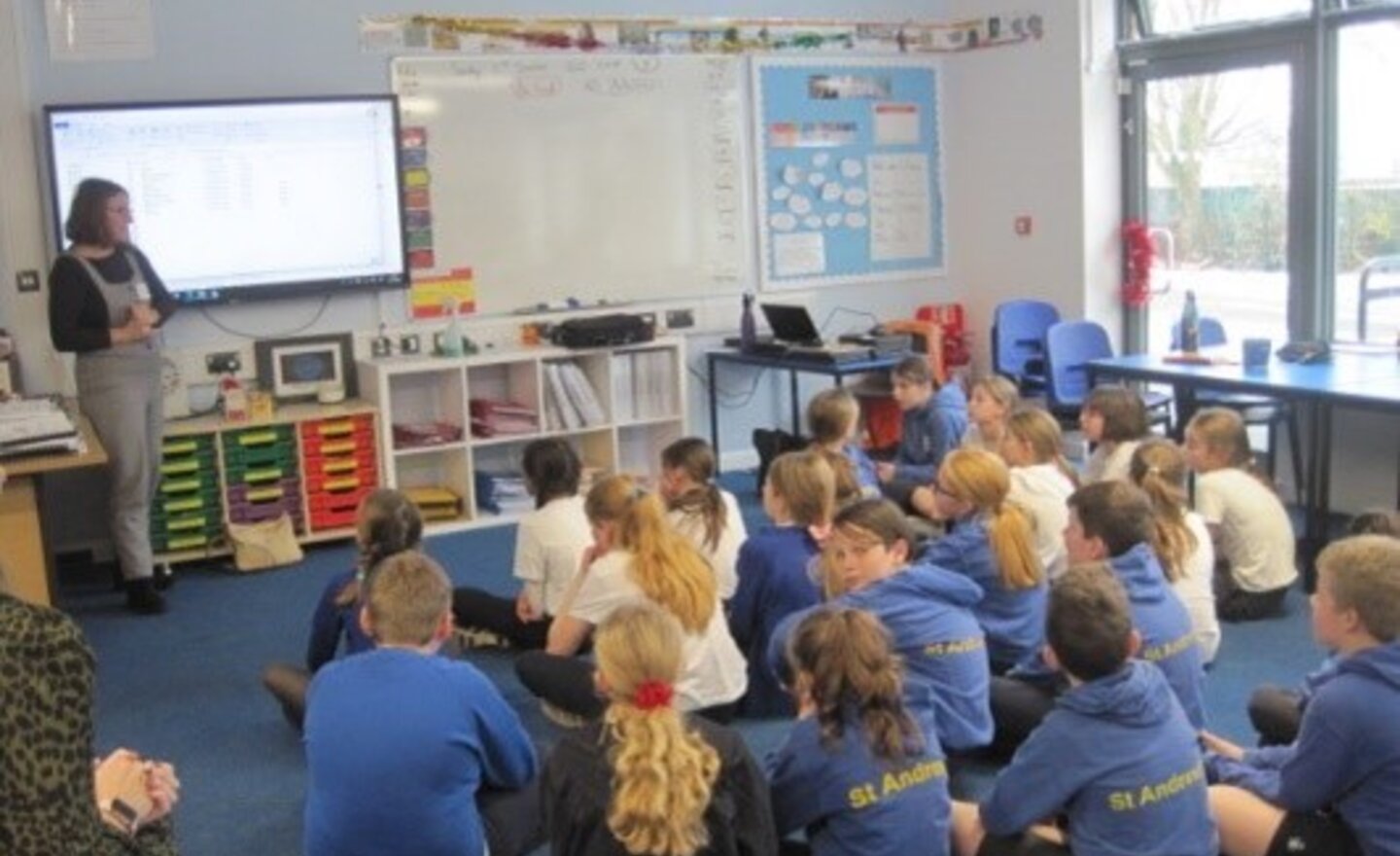 Christmas 2022
We were lucky enough to have Señora Garrigós visit us this week to talk to Year 3 and Year 6 about how Christmas is celebrated in Spain. We learnt all about the real life nativities which take place in the villages in Spain, the types of food eaten during the festive period…