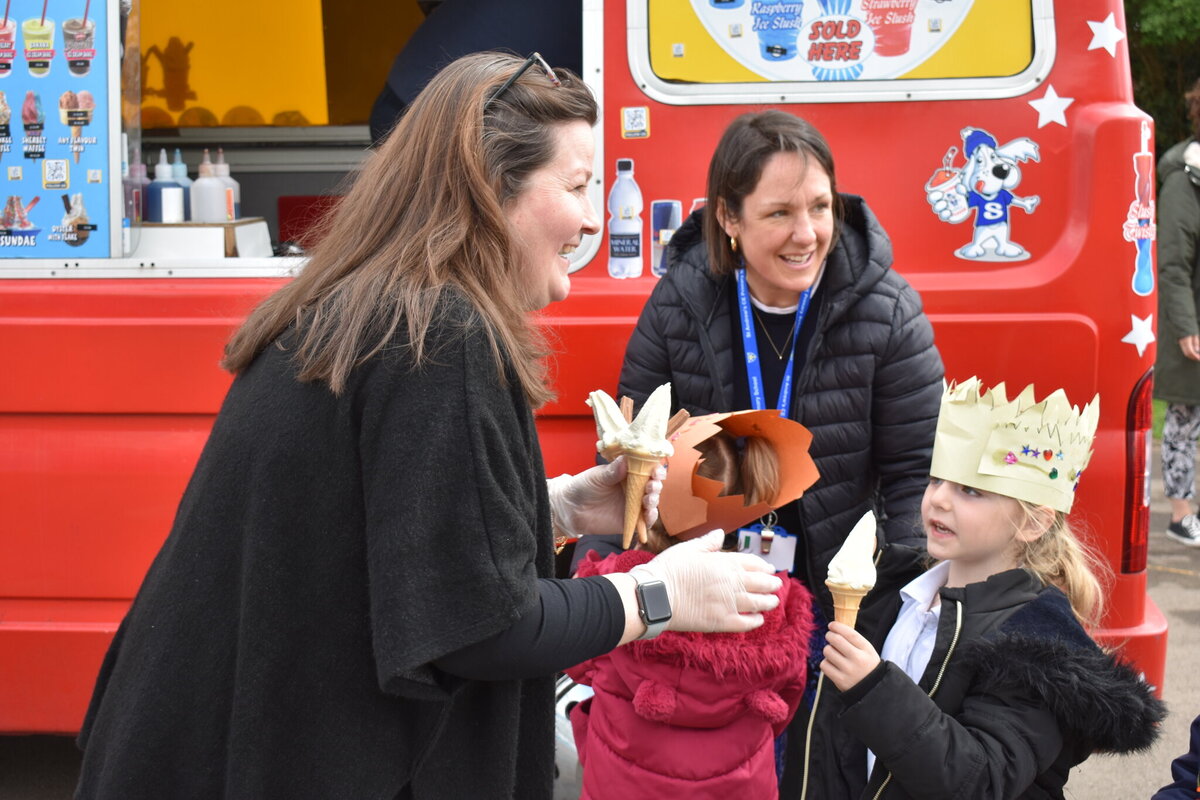 Pupils at St Andrew's had a wonderful day today celebrating the King's upcoming coronation!
Children across the school took part in various coronation-related activities in their classes, such as creating art inspired from the official invitation, decorating royal bunting and having a go at drawing the St Edward's crown.
After having an indoor picnic, the children gathered on the playground for an outdoor assembly to celebrate the winners of the Coronation art/writing competition. Congratulations to Martha (KS2) and Lucy (KS1) for their fantastic winning entries!
The day was rounded off with the "best surprise ever" - a visit from the Ice Cream man! The weather held out for us and the children all got to enjoy a lovely ice cream in the sun.

Previous